Commissions
Want to get your own unique, one-of-a-kind piece of art by Mike , like the ones below?:
Unique and one-of-a-kind art that no one else will ever have another print of, created by me, approved by you, and sent directly to your inbox or your front door. For rates, check out the chart below: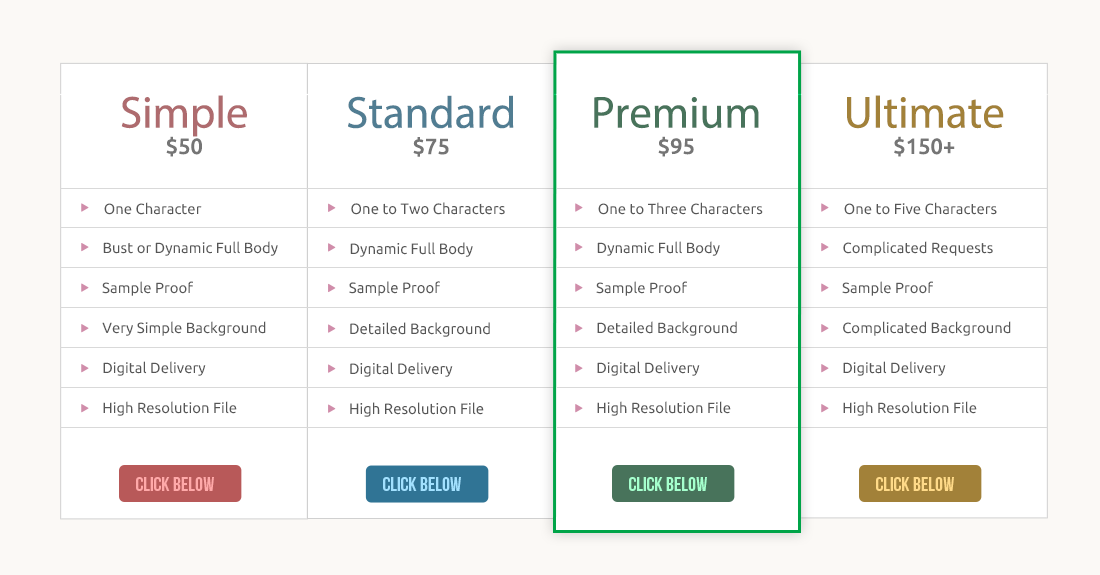 So, ready to order some unique custom art? Just visit the contact page and send me an e-mail about what you would like me to make for you to get the ball rolling!
*Please read and review the disclaimers below before clicking.
DISCLAIMERS*: 
*Commission rates are for individual art collectors, not for commercial publishing. 
*Art is digitally painted in photoshop and delivered as a finished file. 
*Commissioning original artwork does not confer copyright to the buyer, only ownership of file for personal use. The artist (Mike Gagnon), retains copyright of the work and reserves the right to include it in portfolio samples. The artist further guarantees that no prints or copies of any original commissions will be reproduced, made or sold by the artist, making the commission piece one-of-a-kind. 
*Buyer is perfectly allowed to use files to print on items for personal use, such as a poster, mug or shirt, but not for mass produced or resale products. 
*Please allow 2-4 weeks for final art file delivery. 
*50% deposit required before artist begins work. 
*Billing and invoicing issued through Paypal unless otherwise arranged.